Bag gloves size chart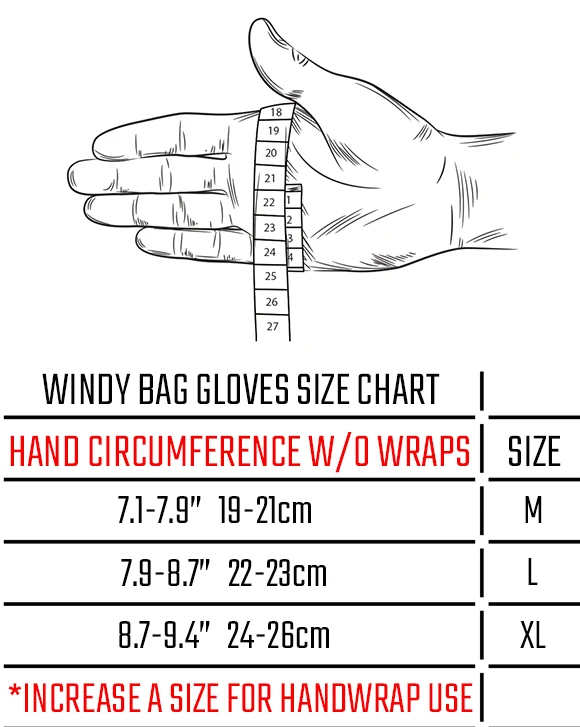 © Copyright 2022 - Windy Boxing Store
Windy punching bag gloves
£69.00
Windy punching bag gloves – made from, premium cowhide leather.
Windy's heavy punching bag gloves have been developed to withstand the grueling punishment of high impact blows against a punching bag. The combination of quality leather, proper padding and ability to absorb high impact punches make these bag gloves virtually indestructible.
These heavy bag boxing bag gloves are actually suitable for any bag work, but they really come into their own when used as heavy bag gloves.   
These punching bag gloves from Windy offer a snug fit, and come equipped with heavy duty Velcro closures.
All of the heavy bag gloves from Windy are backed by the Windy Boxing Store UK with a 3-month warranty.
Have a look at the Windy Boxing equipment page and view our whole range of boxing bag gloves.
Size Chart